Thomas Olabode, a student of the University of Ibadan, has narrated how military officers assaulted two of his colleagues during a protest over the ongoing Academic Staff Union of Universities (ASUU) strike on Wednesday.
Olabode told FIJ that the incident happened at Bodija road, Ibadan, when a student protester challenged a motorist for driving against traffic.
"A military officer that was fully kitted alighted from the car that was driving against traffic and slapped our colleague," Olabode said.
"I was close to where it happened. When my colleague challenged them, they all got down and were shouting at him."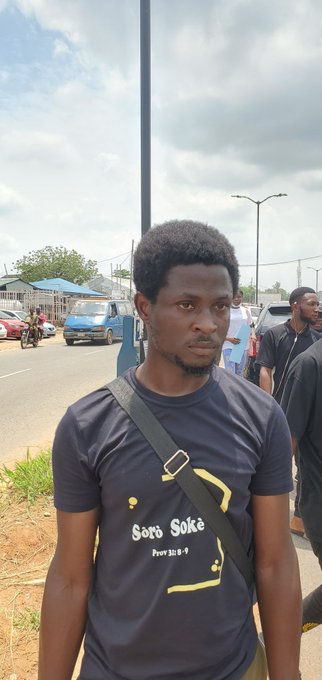 READ ALSO: Amid ASUU Strike, Vice Chancellors' Wives to Pay N1.5m Each for Turkey Trip
"My colleague was slapped for trying to make the military officers know that they were wrong for driving against traffic," Olabode said.
In another tweet, Nasirudeen Afolabi, also a UI student, stated that one of the officers threatened him with a gun.
"A video of the man and the escort whisking themselves away when they saw that crowd was gathering. The escort legit brought out a gun and was cocking it to shoot at me," Afolabi wrote.
READ ALSO: ASUU Strike Set to Hit 168 Days With New Extension
Students have been protesting since the union announced a warning strike on February 14. The protest became intensified when ASUU announced a 12-week extension of the strike on Monday.
Subscribe
Be the first to receive special investigative reports and features in your inbox.